Following financial reports, Canada's biggest banks announce layoffs.
By: 600011 On: Dec 1, 2023, 2:43 PM
Following the presentation of financial results, Canada's main banks announced layoffs and bad loans. Based on financial performance, Royal Bank, TD Bank, and CIBC have announced layoffs. The amount of money set aside to cover bad loans has increased dramatically while remaining extremely profitable. The largest lender in Canada, Royal Bank, has set aside $720 million in loans. This represents an 89 percent increase from $381 million the previous year. For provisions, TD Bank has set aside $878 million. 617 million in the same quarter the previous year. A 42 percent increase has been documented as a result of this. Furthermore, TD Bank announced a 3% reduction in its personnel based on its fourth-quarter report, which reflects the financial crisis.CIBC stated that it will set aside $541 million. This is a 24% increase over the
Bomb threat in Ontario: Suspect apprehended in Morocco
By: 600011 On: Dec 1, 2023, 2:41 PM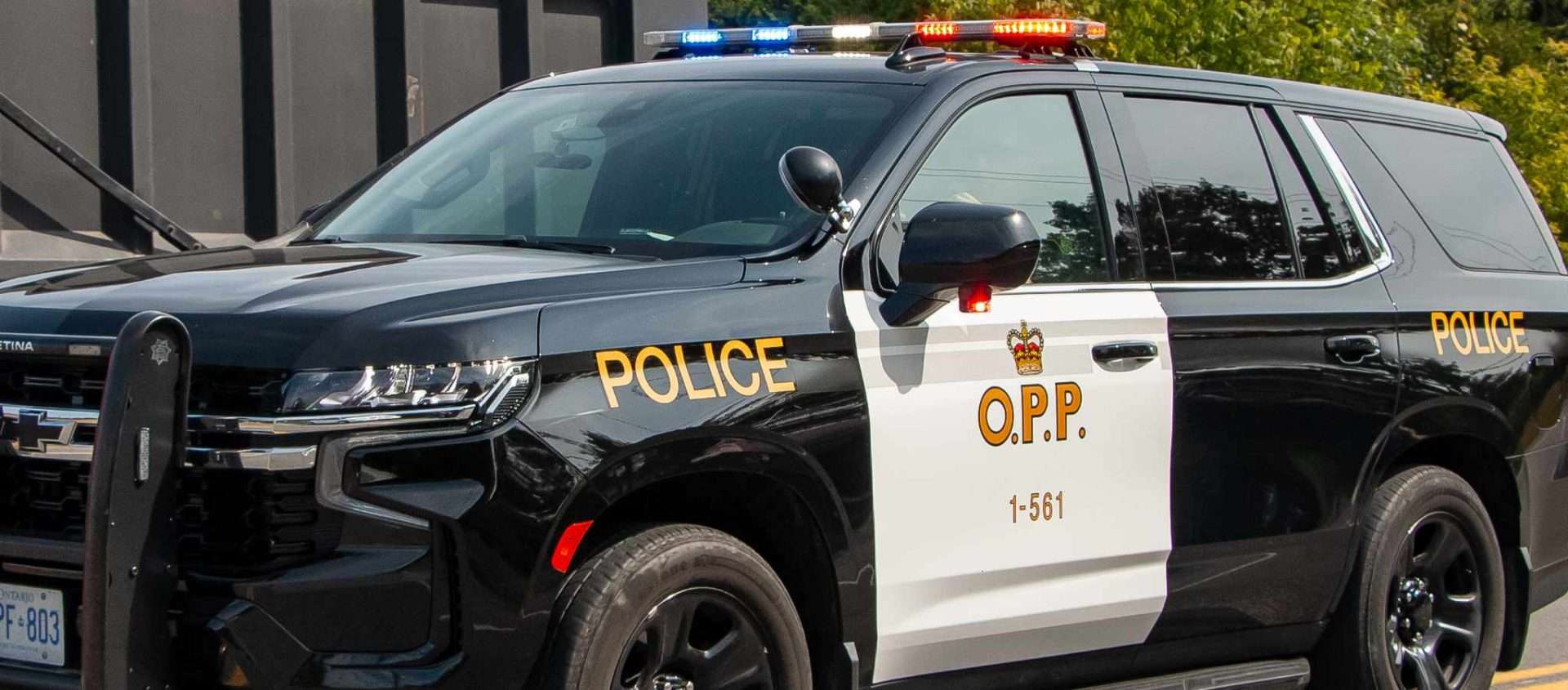 Reportedly to the Ontario Provincial Police, a guy accused of making a bomb threat in Ontario was apprehended in Morocco. Police suspect he is responsible for many bomb threats made across Ontario in early November. He was arrested in connection with the bomb threat against schools in Belgium, according to authorities.
There are presently no prosecutions against him in the province, according to police, but detectives believe he is responsible for the Nov. 1 bomb threats against various schools and other institutions around the province.
An electric vehicle can be charged while driving; new technology has been deployed to Detroit's roadways.
By: 600011 On: Dec 1, 2023, 2:39 PM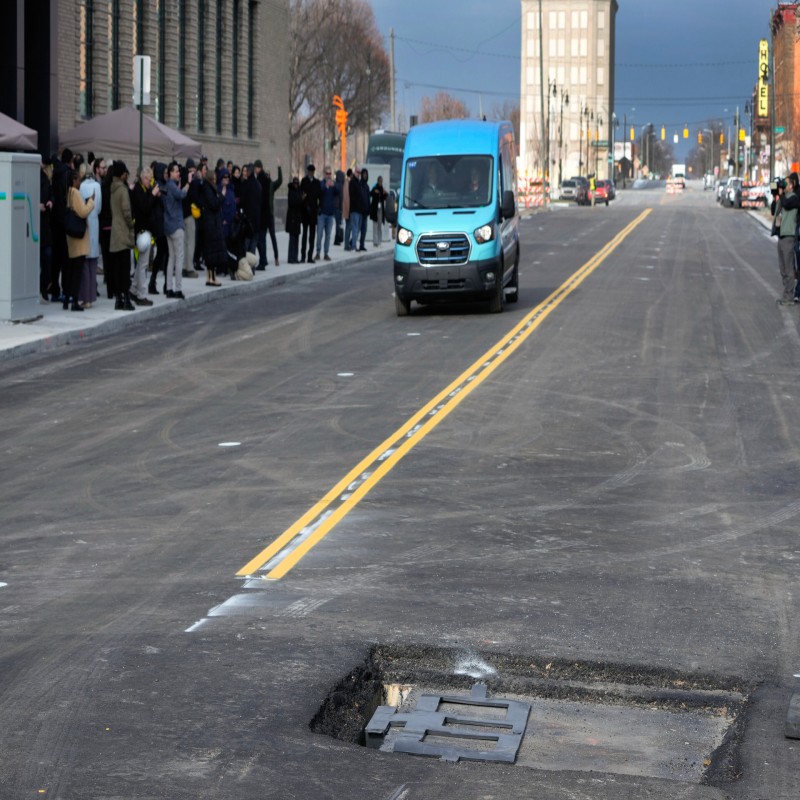 The United States was the first to implement wireless charging technology for electric vehicles. West of downtown Detroit is a wireless charging public roadway. Copper inductive charging coils installed beneath Detroit Street aid in charging while driving.
Receivers in vehicles let the battery charge while driving or parked over the coils. The innovative gadget was put through its paces in Michigan's Central Innovation District.
Toronto medical professionals claim that as winter gets harsher, respiratory illnesses are also becoming more common.
By: 600011 On: Nov 30, 2023, 3:22 AM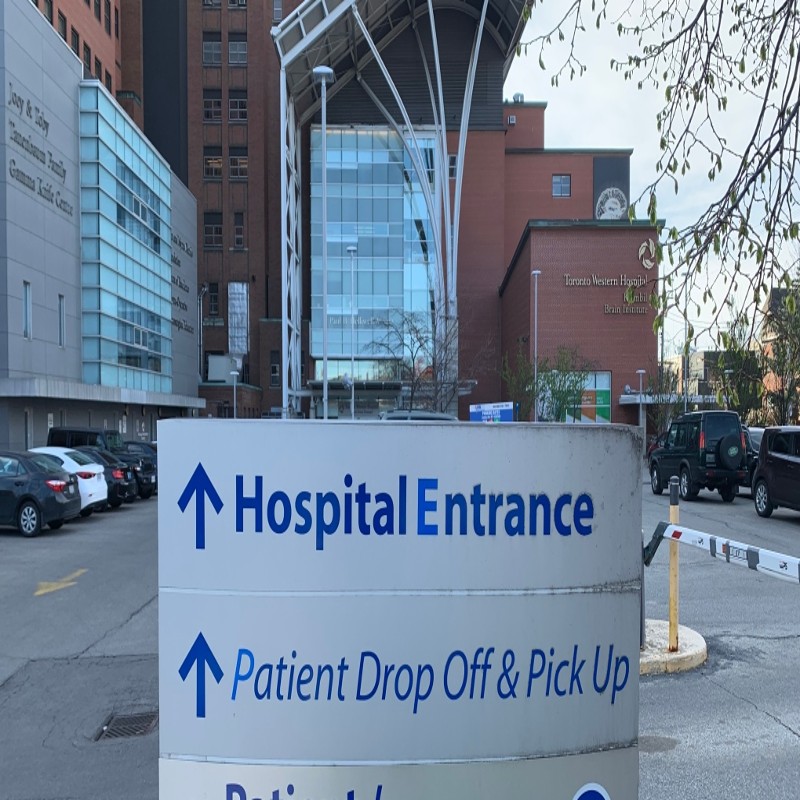 Toronto emergency department physicians report that as winter gets harsher, the city is seeing an increase in respiratory illnesses. The flu, RSV, and Covid-19 are spreading. According to physicians, there is overcrowding in hospitals around Greater Toronto.
According to Public Health Ontario, the province saw roughly 250 hospital admissions during the previous week. Additionally, according to the PHO, the COVID-19 wastewater signal is at its highest point in more than a year. Says Dr. Kashif Pirzada, a Toronto ER doctor. The ER is overflowing with patients as the number of illnesses rises. Additionally, this will lengthen the wait. He voiced worry that when the illness worsens, the death rate would likewise increase.
Amazon launches AI business chatbot 'Q'
By: 600011 On: Nov 30, 2023, 3:20 AM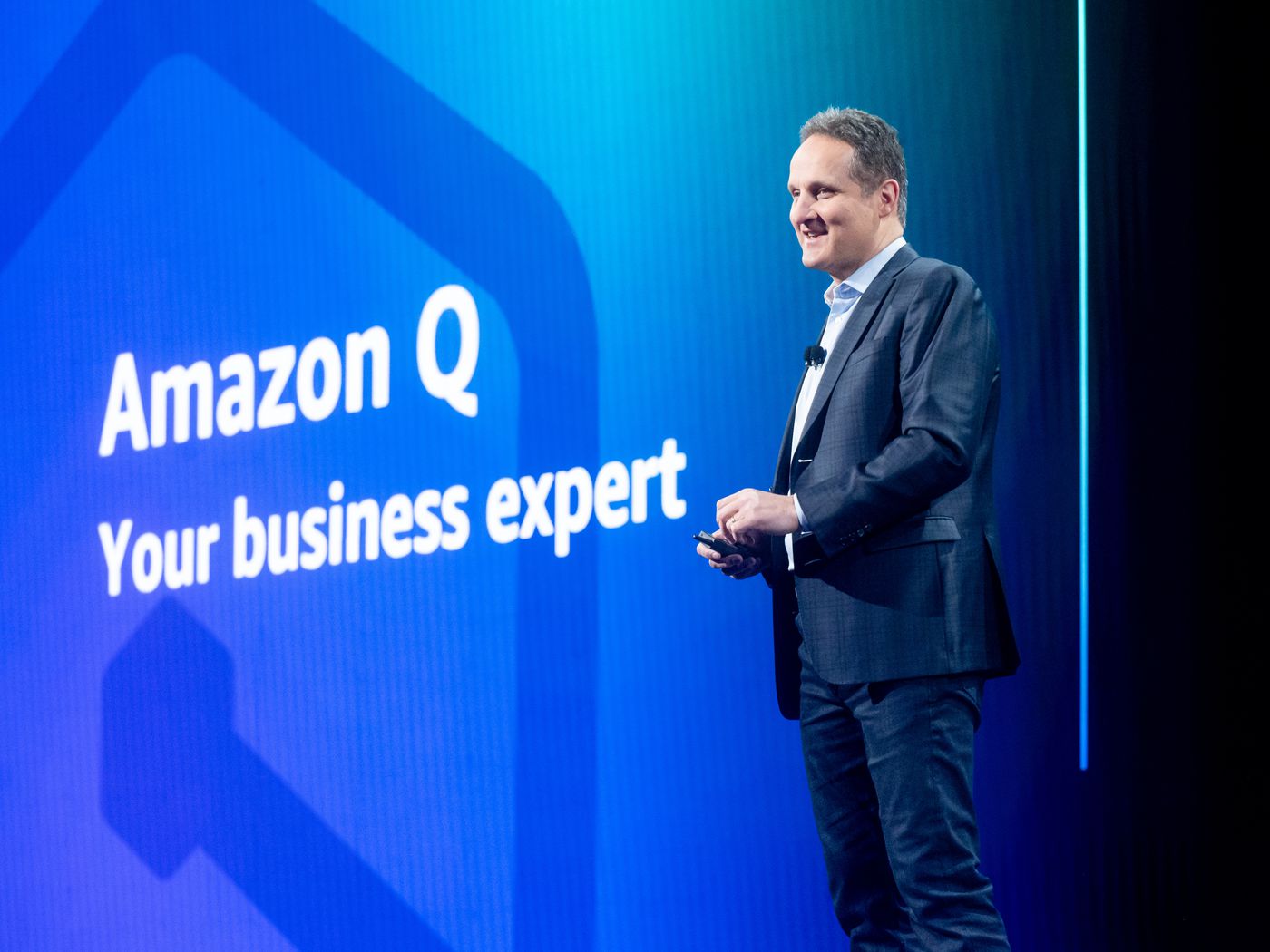 The generative artificial intelligence business chatbot 'Q' has been introduced by tech giant Amazon. The declaration was made during a conference for the AWS cloud computing service in Las Vegas, which was organized by the firm. Q may assist staff members with activities including material syncing, daily communication streamlining, and blog post creation, according to the business. According to the startup, businesses may improve customer experience with Q by connecting it to their own data and systems.
Health Services Alberta issued a fifth flu outbreak alert for Calgary.
By: 600011 On: Nov 30, 2023, 3:19 AM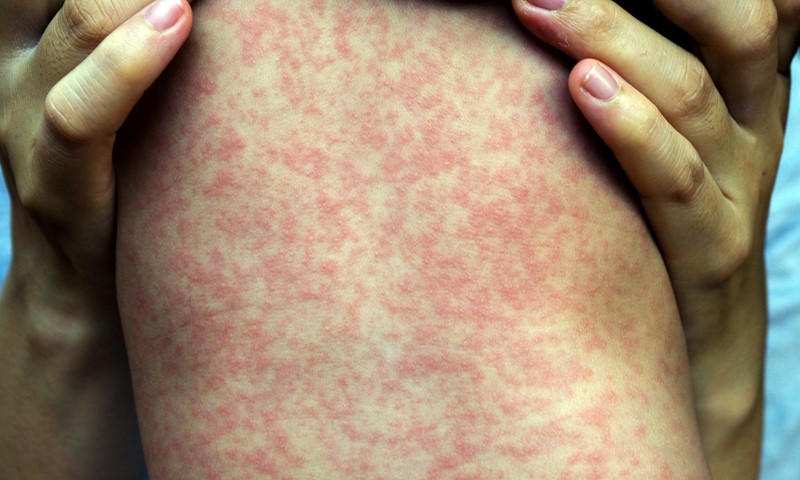 Concerns about a potential fifth-generation flu outbreak in Calgary have been raised by Alberta Health Services. The flu may spread in crowded public areas, the AHS says. The health authority warned those who took Air Canada flight AC206 from Vancouver to Calgary at 10:20 a.m. on November 23, arrived at Calgary International Airport's domestic arrivals area between 12:45 and 3:15 p.m. on the same day and visited the emergency room of Alberta Children's Hospital between 4 and 9:30 p.m. on November 24 and November 27 to be on the lookout for symptoms of a fifth-grade fever. Visitors to the sites during these hours, according to AHS, should make sure they have had the fifth flu shot and call HealthLink 811 with any questions or concerns.
Nijjar murder: India's High Commissioner to Canada said the country is working with the US investigation.
By: 600011 On: Nov 27, 2023, 3:44 PM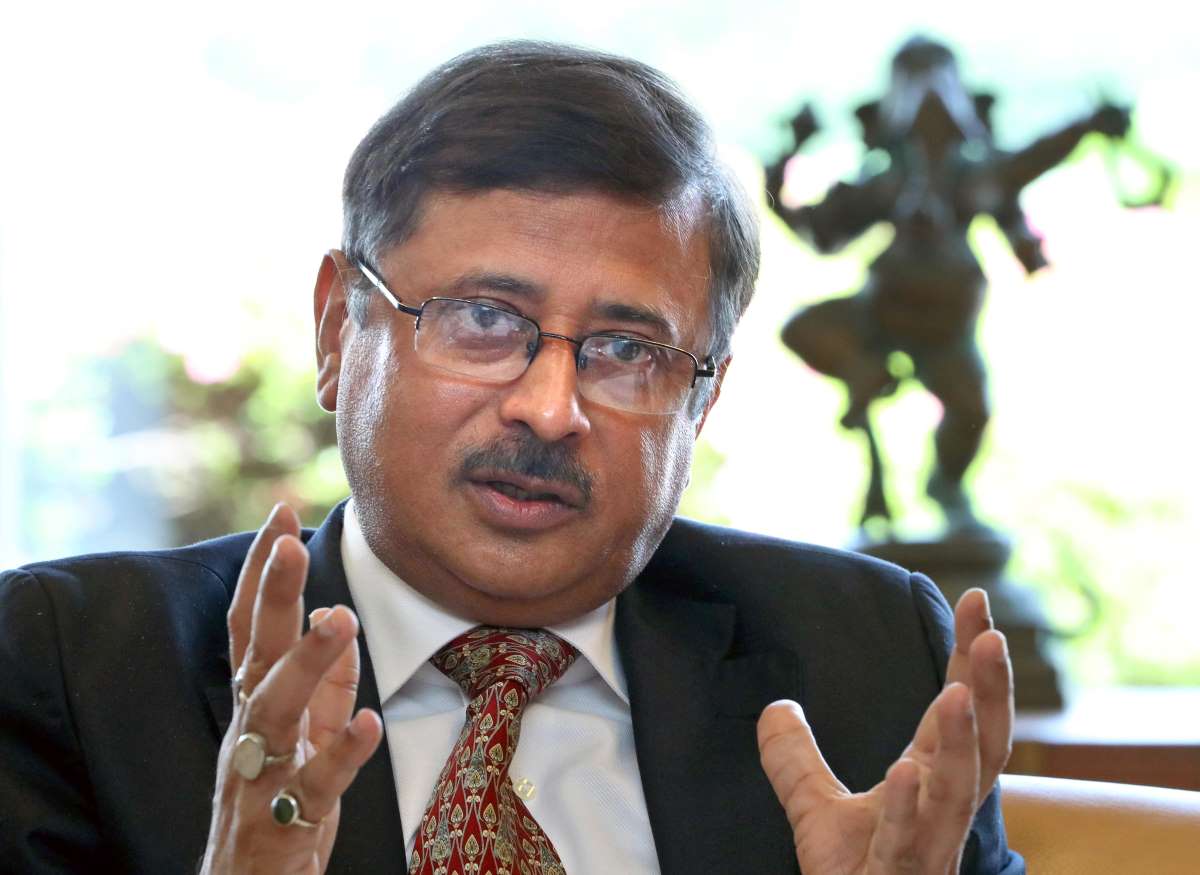 Sanjay Kumar Verma, India's High Commissioner to Canada, has stated that India is collaborating with the US investigation into the death of Khalistan separatist leader Hardeep Singh Nijjar. He did, however, clarify that Canada is not participating in the probe. According to Sanjay Kumar, the reason for this was a discrepancy in the facts supplied by the two governments during their investigation. The United States is thought to have supplied more accurate information to India than Canada.
This is what distinguishes India's approach to both countries. Meanwhile, Sanjay Kumar Verma stated that relations between Canada and India had improved since two months ago. He stated that bilateral relations had improved since September and that India's decision to dismiss the Canadian diplomat was an emotional one.
However, further negotiations are taking place on how to allow a stronger diplomatic presence between the two countries, according to Verma.
NASA's robotic snake for space exploration; the glaciers of Alberta as a training facility
By: 600011 On: Nov 27, 2023, 3:42 PM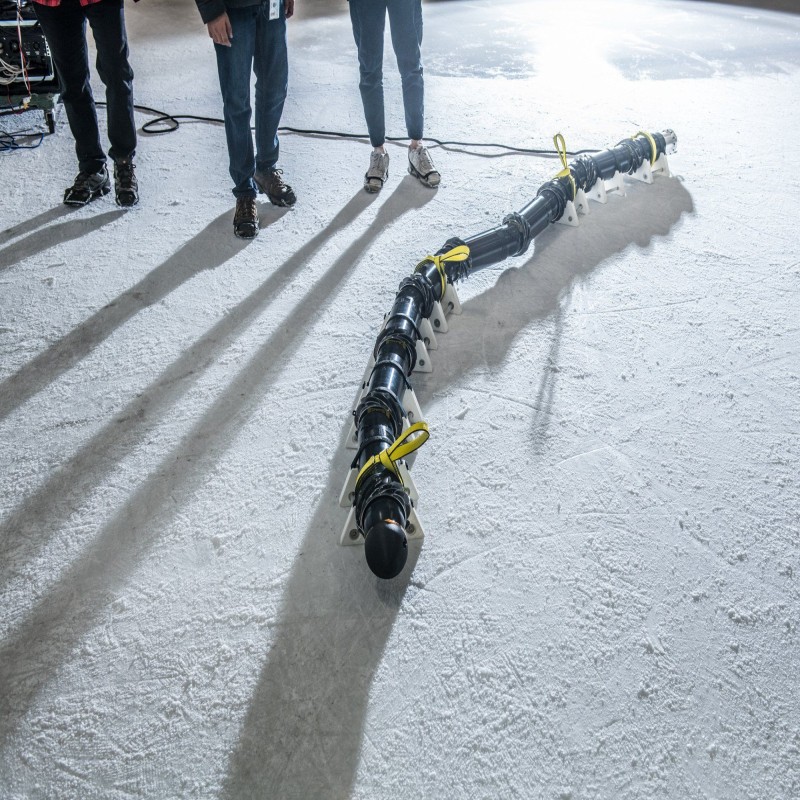 The glaciers of Alberta are becoming a testing ground for robotic snakes being trained by NASA handlers for a future space voyage. In Jasper National Park, a snake-shaped robot is being tested. The Exobiology Extensive Life Surveyor (EELS) is a NASA Jet Propulsion Laboratory (JPL) project. A few weeks of testing on Alberta's huge Columbia Icefield's Athabasca Glacier. One day, the robotic snake will crawl around distant worlds looking for signs of life. EELS is a modular system. Screw-like rings adorn cylindrical parts. It has the ability to crawl like a snake.
Growth in the Canadian oil and gas well drilling business is projected next year: CAOEC
By: 600011 On: Nov 25, 2023, 12:49 PM
Experts believe that the oil and gas well drilling industry in Canada will expand next year. The Canadian Association of Energy Contractors (CAOEC) estimates that 6,229 wells will be drilled in Western Canada in 2024. This represents an 8.3 percent increase from the 5,748 wells drilled this year. The majority of this growth will occur in the second half of 2024, when the market will recover in the third quarter of this year, according to the industry association. According to CAOEC, the drilling industry will require over 39,000 personnel. However, officials state that finding skilled labor is difficult.
Hate Crimes Increase in Toronto Due to Israel-Hamas Conflict
By: 600011 On: Nov 24, 2023, 5:08 PM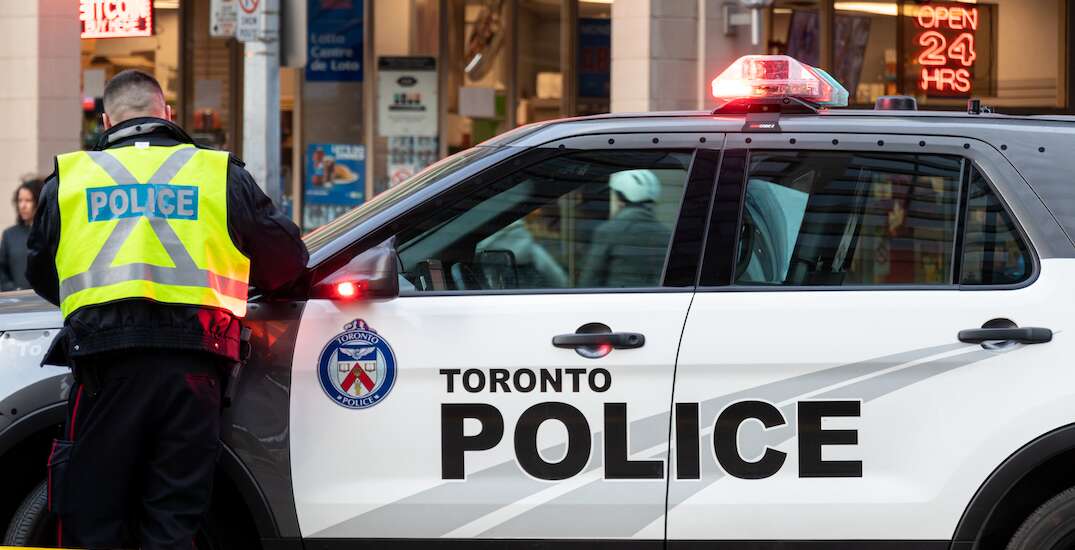 According to Toronto Police Chief Myron Demkiw, there has been an uptick in hate crimes in the city since the commencement of the Israel-Hamas conflict. In the city, anti-Semitic and Islamophobic attacks are on the rise. He stated that such hate crimes would be dealt with harshly.Hate crime has far-reaching consequences. It extends beyond the victim's physical and mental pain. However, he stated at a board meeting of the Toronto Police Services that it impacts all members of the targeted group.
To prevent hate crimes, the number of members of the hate crime team has grown from six to 32 since the commencement of the Israel-Hamas war. Demkiw claims that in the last month, police have detained 22 people and charged 58 others. Demkiv also stated that anyone who witnesses discriminatory or hostile behavior toward a certain community should immediately inform the police.
TD Bank forecasts a 10% reduction in Canadian housing prices.
By: 600011 On: Nov 24, 2023, 5:07 PM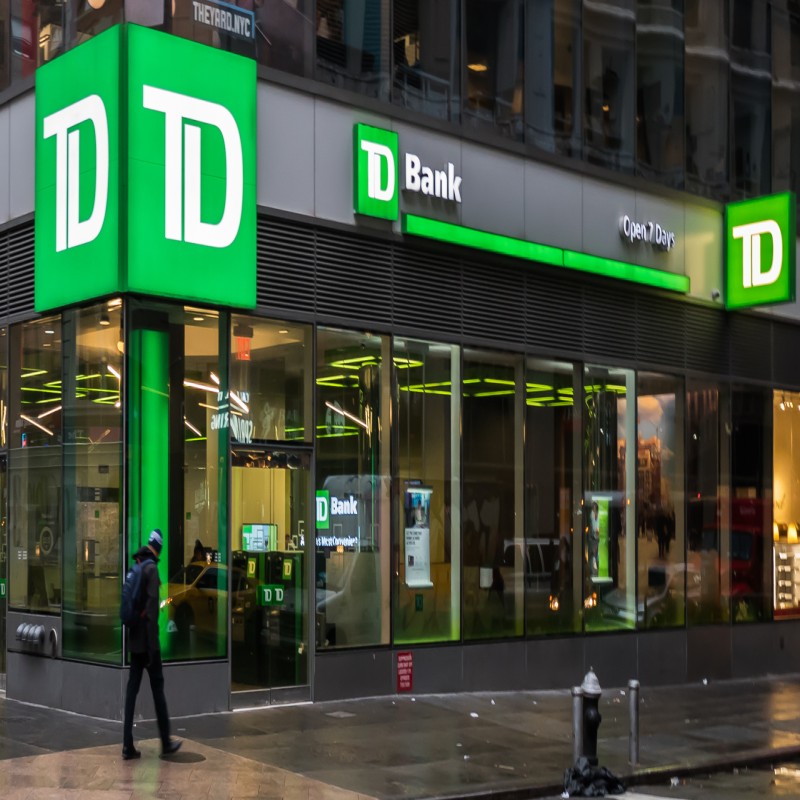 One of the largest banks, TD Bank, predicts that home prices in several Canadian real estate markets will decrease dramatically due to a spike in supply. According to TD Bank, property prices would tumble 10% during the first half of next year. In September, the drop was 5%. According to TD Bank economists, the bank's reduced bond-yield projection and higher-than-expected sales in the BC and Ontario housing markets led to the drop in home prices.
They demonstrate that a quick increase in supply leads to a longer-term fall in sales. Even a 10% decline in average housing prices would leave them 15% higher than pre-Covid pandemic levels. However, predictions of a rate drop by the Bank of Canada by the end of the second quarter of next year are projected to stem the price decline.
5 million hens perish in British Columbia due to bird flu.
By: 600011 On: Nov 23, 2023, 3:31 PM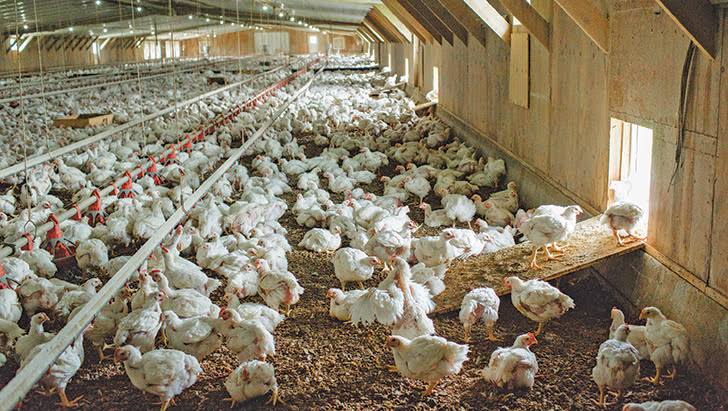 According to reports, avian flu has killed 5 million hens in British Columbia. The arrival of wild birds in the province introduced H5N1 to poultry farms. The BC Chicken Association's Amanda Britton says chicken farmers are in terrible danger as the illness spreads. Amanda indicated that the situation is critical. Bird flu has been spreading in the province since October 20, according to the Canadian Food Inspection Agency. As a result, over five million hens died or were slaughtered in order to prevent the virus from spreading. Currently, avian flu has been reported in 34 locations across the province. In the event of bird flu, the health officer has encouraged poultry farm workers to receive flu injections.
Calgary Budget: City Council adopts a 7.8% tax hike in 2024.
By: 600011 On: Nov 23, 2023, 3:30 PM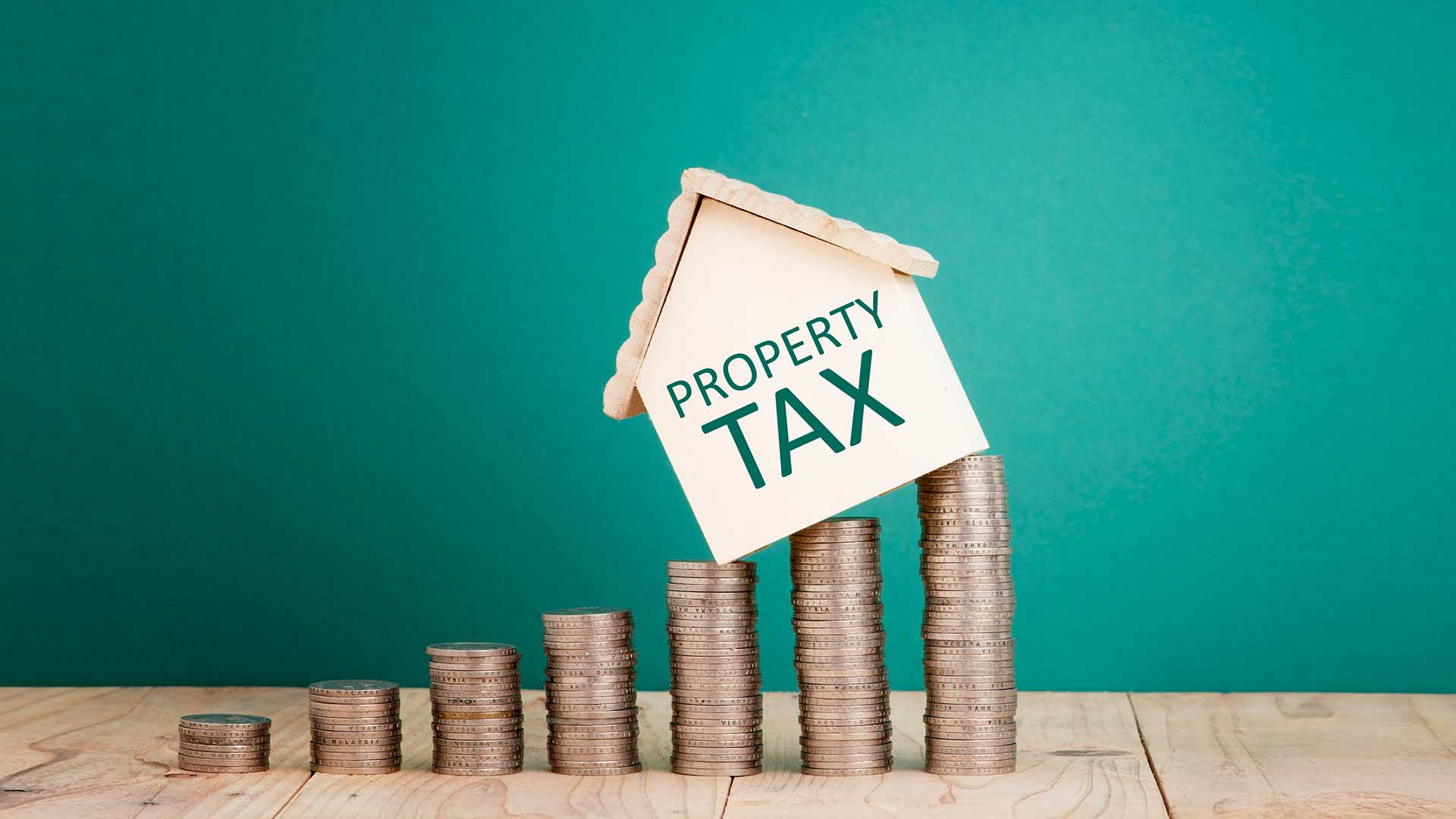 Calgary City Council has authorized a 7.8 percent hike in property taxes for next year. The average homeowner may expect a $16 monthly rise in their property tax payment next year as a result of this. On Wednesday, the City Council approved the 2024 budget adjustment. After three days of consideration, including a day of public hearings and a day-long question-and-answer session with municipal officials, the municipal Council voted, for a 5% increase over last year. The property tax hike was authorized by the council on a 9-6 vote. Last year, a 3.4 percent increase was granted. The tax hike is the result of 28 new investment priorities recommended by City Funding for 2024, mainly in public safety and infrastructure.
The Ford government has been chastised for using foreign workers in the construction of an Ontario battery facility.
By: 600011 On: Nov 22, 2023, 3:49 PM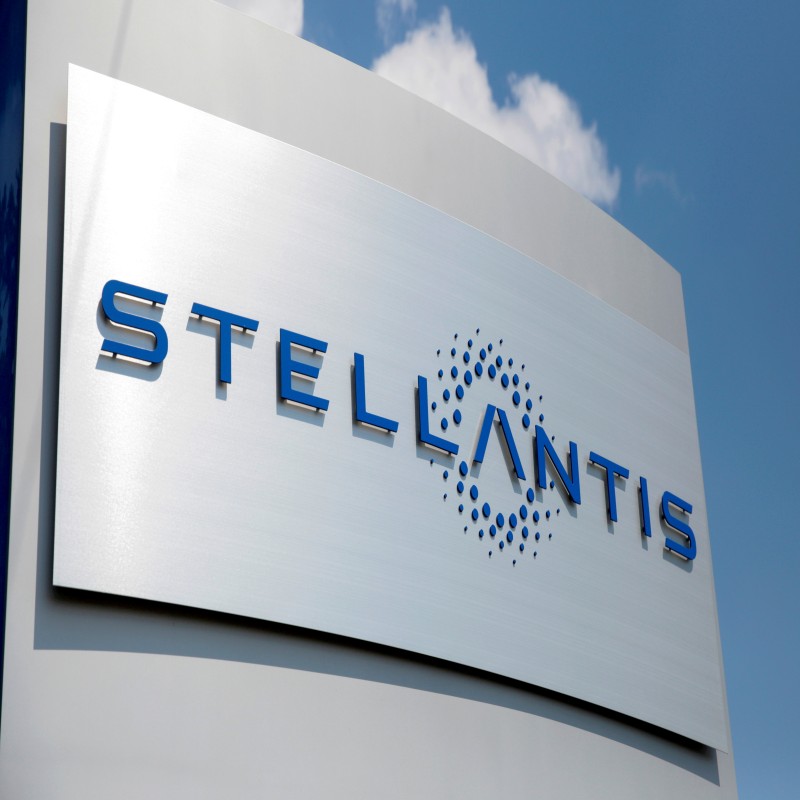 The provincial government has been chastised for hiring hundreds of foreign workers to construct a battery plant in Windsor, Ontario. The Doug Ford administration has challenged the federal government's decision to hire international workers rather than provincial ones. Labor Minister David Picchini told reporters at Queen's Park that the process was federal. He noted that work at the factory might also be done by Ontario residents. However, neither the federal nor provincial administrations have confirmed the amount of foreign workers that would be engaged for the project. In addition, the company has not confirmed how many foreign workers it has hired.
According to reports, the business has chosen to hire 2,500 Canadian workers to operate the factory once it is open, and another 2,300 during construction. Meanwhile, federal Conservative leader Pierre Poilivre has demanded that the incident be investigated.
The Premier of British Columbia stated that the province cannot rely on the private sector for house construction.
By: 600011 On: Nov 22, 2023, 3:48 PM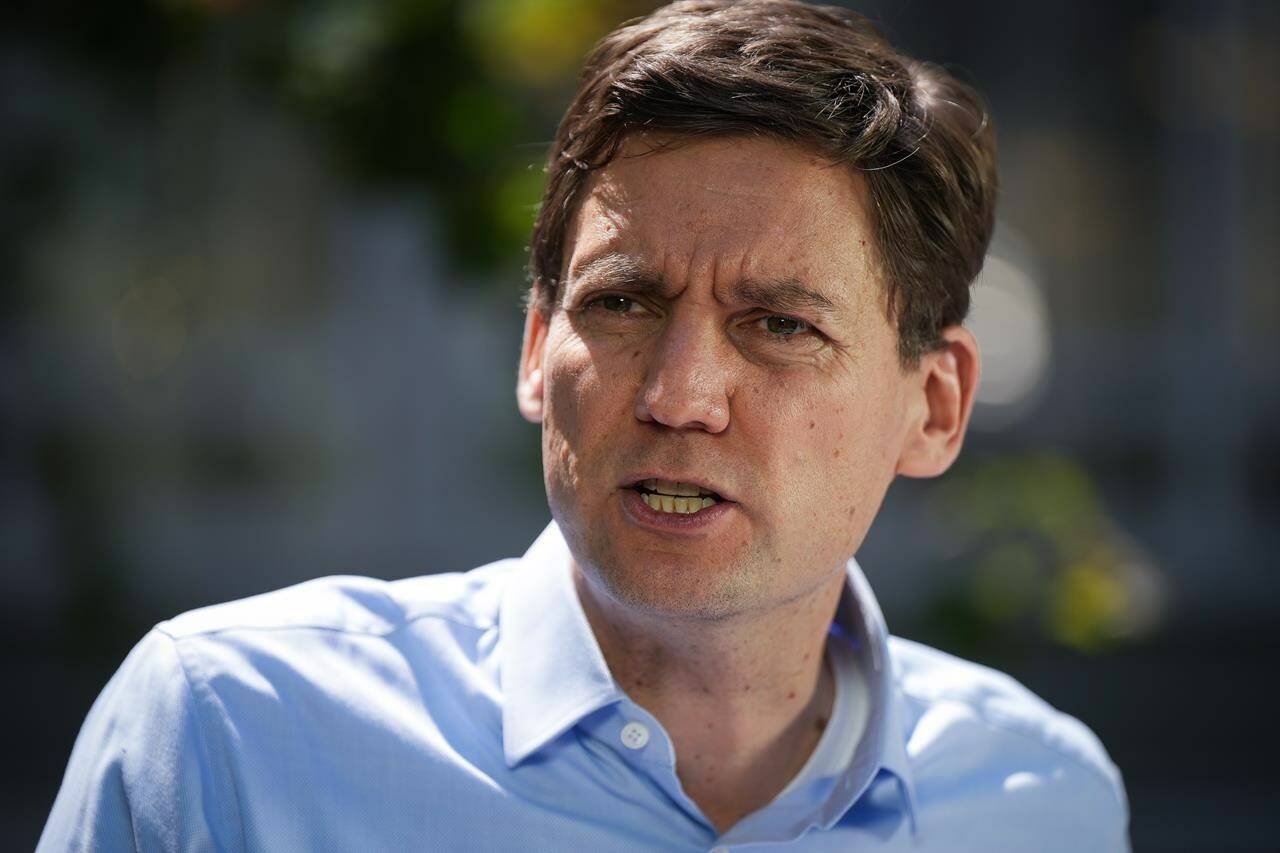 Premier David AB of British Columbia stated that the government should not rely on the private sector to provide affordable housing. AB stated at a conference on Tuesday that there are federal proposals to sell public land and buildings to tackle the housing crisis. BC, on the other hand, is doing the reverse by taking inventory of provincial and municipally owned land to develop additional dwellings. Purce land near bus and train lines to develop dwellings on.
This increases the possibility that transport users will be able to live near transit stops. These kinds of ideas, AB joked, originate from the government. He expressed enthusiasm for the Beesy Builds program. He stressed that the provincial government would work with builders to produce dwellings on public land. Stellantis and LG Energy Solutions may hire about 1,600 workers from South Korea in 2024 to help build a battery plant, Winsor police posted Thursday in X.
Alberta's Public Healthcare System is Being Refocused
By: 600011 On: Nov 22, 2023, 3:47 PM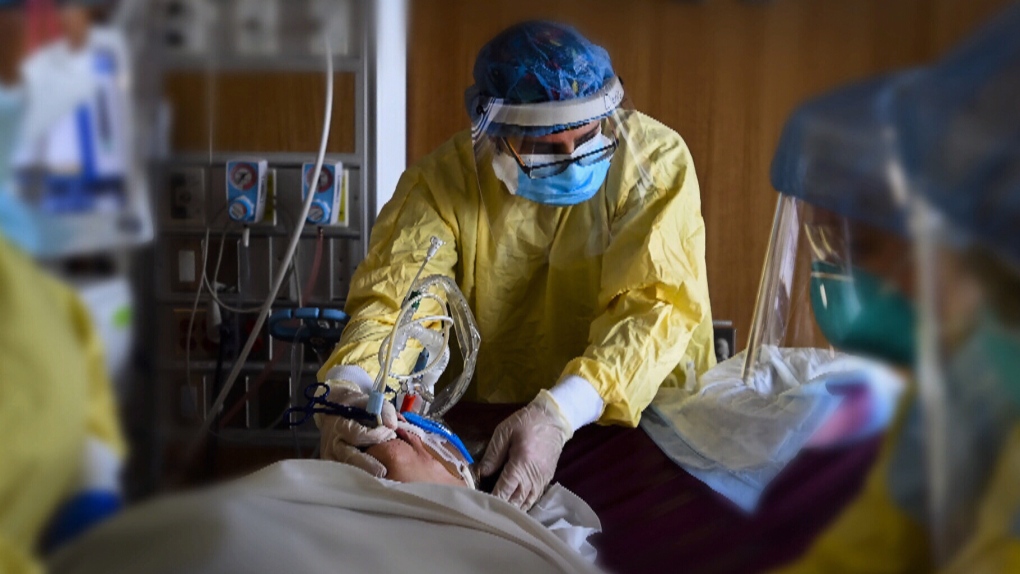 The Alberta government is asking residents to take part in a poll to help refocus the public healthcare system. The 'Shape the Way' survey aims to enhance people's health and empower healthcare workers. The online survey solicits feedback on the province's decision to restructure the healthcare system. The online survey will take 10 minutes to complete.

The study asked them to describe the most pressing issue confronting provincial health care, as well as their concerns, and to grade the quality of care they received. Premier Danielle Smith announced changes to Alberta Health Services' organization earlier this month. It is being narrowed down to one of four new service delivery organizations.
Canadian Airlines has the lowest on-time arrival rate in North America.
By: 600011 On: Nov 21, 2023, 4:28 PM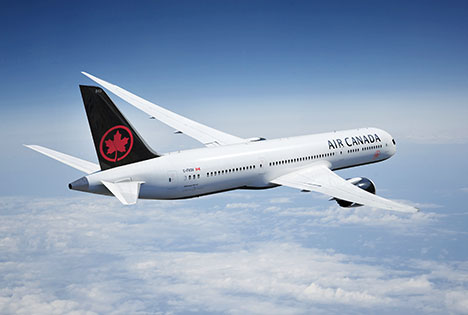 In terms of punctuality, Canadian Airlines ranks worst in North America. According to the aviation data company Cirium, Air Canada ranks ninth while WestJet ranks bottom among ten North American carriers in terms of on-time performance. Based on the research, almost 28% of Air Canada's flights, or more than 8,700 flights, failed to arrive on time in October. As per data, almost 29 percent of WestJet flights were not on time.
According to the research, both airlines' on-time performance is only 70%. Based on the survey, both airlines perform much behind the average of 80 percent of North American airlines.
Ontario colleges are requesting a 5% tuition increase.
By: 600011 On: Nov 21, 2023, 4:25 PM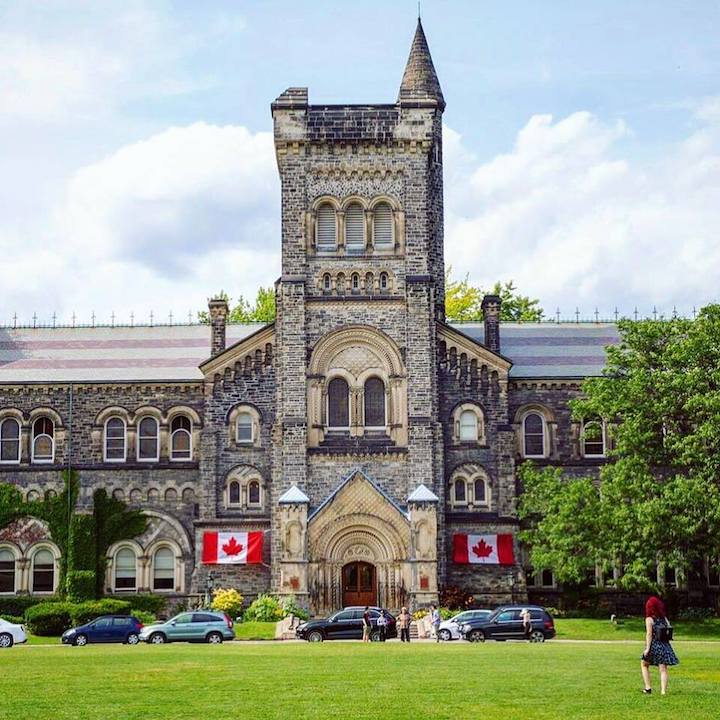 Colleges in Ontario have requested a 5% increase in tuition fees by next September. Colleges are requesting that the Ontario government increase operating grants by 10% and raise the enrollment threshold on high-demand programs to allow for additional student enrollment. The requests come after an independent panel discovered last week that colleges and institutions around the province are experiencing financial difficulties.
Colleges Ontario has recommended that the government rescind the tuition freeze enacted in 2019 and raise post-secondary schools' per-student funding.
Three public sector strikes in Quebec this week, bringing people's lives to a halt.
By: 600011 On: Nov 20, 2023, 5:17 PM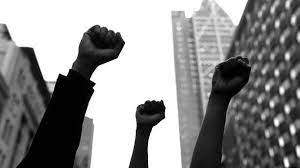 Three strikes have been declared by workers in Quebec's public sector this week. People's lives will come to a halt although the strike was announced at various times. The Common Front, which includes CSN, APTS, CSQ, and FTQ and has 420,000 members, will walk out on November 21, 22, and 23. The strike will have an impact on health care, social services, schools, and CEGEPS. The FIQ, which represents 80,000 nurses and other care professionals, will stage its second strike on November 23 and 24. The 66,000 members of the Fédération Autonome de l'Enseignement (FAE) will go on strike indefinitely beginning November 23.With the strikes, contract negotiations will continue. Workers will remain on strike until the deal is signed. Activities and services would be disrupted during the strike days.
Salmonella risk: Several brands of fresh-cut fruit goods have been recalled in several areas.
By: 600011 On: Nov 20, 2023, 5:13 PM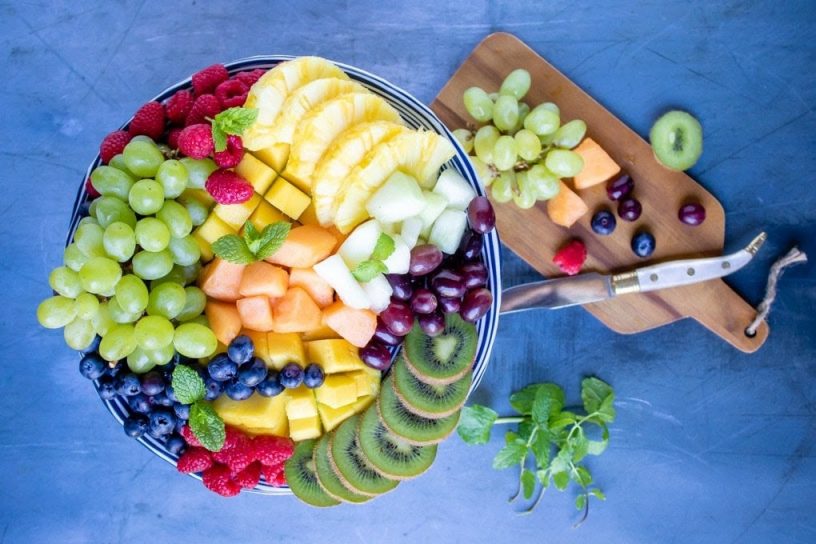 Several kinds of fresh-cut fruit have been recalled by Health Canada after being determined to be infected with salmonella germs. According to the FDA, items from multiple brands, including Central Foods, Fresh Start Foods, GFS, Kitchen Essentials, and Marken's Ready-Set-Serve, are being recalled.
Unbranded items sold by Fresh Start Foods in Richmond are among those recalled.
Salmonella-infected fruit was sold in the provinces of Alberta, British Columbia, and Manitoba, as well as other territories, according to Health Canada. The FDA advised consumers to check to see whether any of the recalled products are affected and, if so, to not use or discard the product. Health Canada also recommends anyone who has eaten the product seek immediate medical assistance if they experience any of the following symptoms:
Calgary City Council will debate a property tax increase this week.
By: 600011 On: Nov 20, 2023, 5:13 PM

Calgary City Council will debate residential tax increases and the budget this week. On Monday, the public's comments and suggestions, as well as issues related to them, will be considered, together with advocacy groups. Citizen satisfaction surveys, according to Councilman Terry Wonk, highlight worries about affordability, transit safety, and public safety. A tax increase on both residential and non-residential properties is being considered. Furthermore, officials are considering shifting the tax burden from enterprises to households.

Councilors had already voted to raise residential property taxes by 3.4 percent for the coming year. The City intends to attract investment by raising taxes and addressing housing and transportation challenges.
The lack of crucial pharmaceuticals in Canada is worsening.
By: 600001 On: Nov 19, 2023, 2:48 AM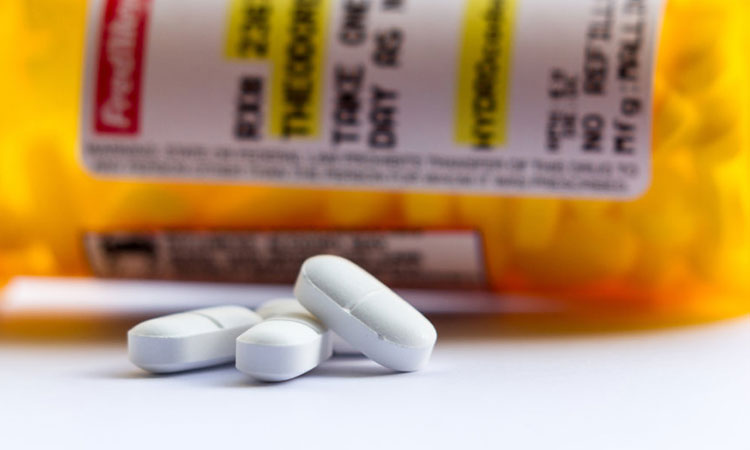 Essential medicine shortages are allegedly worsening across Canada. Due to medicine shortages, pharmacists and patients are exploring alternatives. The shortage of these drugs, according to officials, will not be remedied until the new year, worsening the issue. For months, there has been a shortage of Lenoltec No. 4, a generic form of Tylenol 4, as well as Ozempic, a frequently used type 2 diabetic medication. According to pharmacists, the shortage of these important medications is causing anxiety.
Canadian small companies are under pressure from Amazon's power imbalance: says report.
By: 600011 On: Nov 17, 2023, 3:40 PM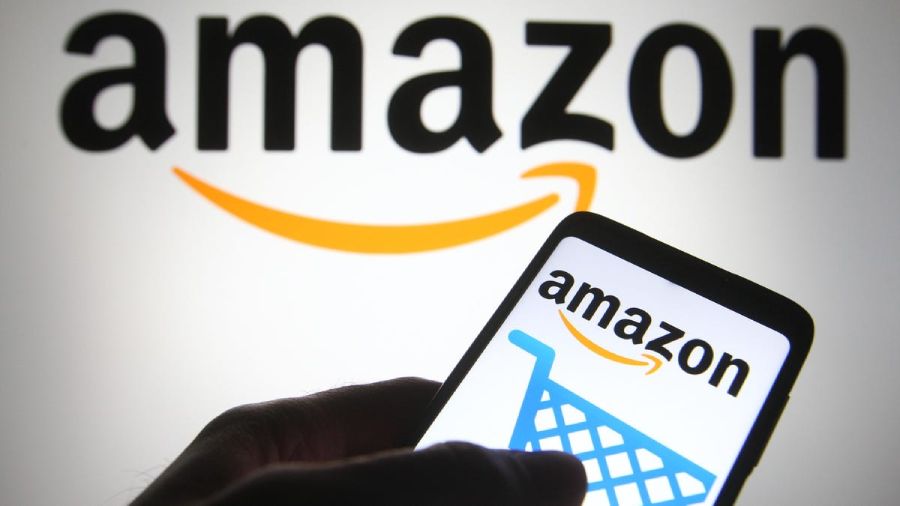 Based on a new report, Amazon's power 'imbalance' is causing concern among Canadian small businesses. According to a CFIB report, the majority of members who do not use Amazon's services are having difficulty competing with the firm and other large digital merchants.People prefer internet shopping to shopping in person.
Small firms are receiving no government assistance to endure Amazon's e-commerce dominance. The report claims that this is driving industrialists away from the market. The news comes after the US Federal Trade Commission (FTC) and 17 states sued Amazon for antitrust violations. But Amazon rejected this, claiming that the facts were incorrect.
The accused was found guilty of murdering four members of a Muslim family in London, Ontario.
By: 600011 On: Nov 17, 2023, 3:39 PM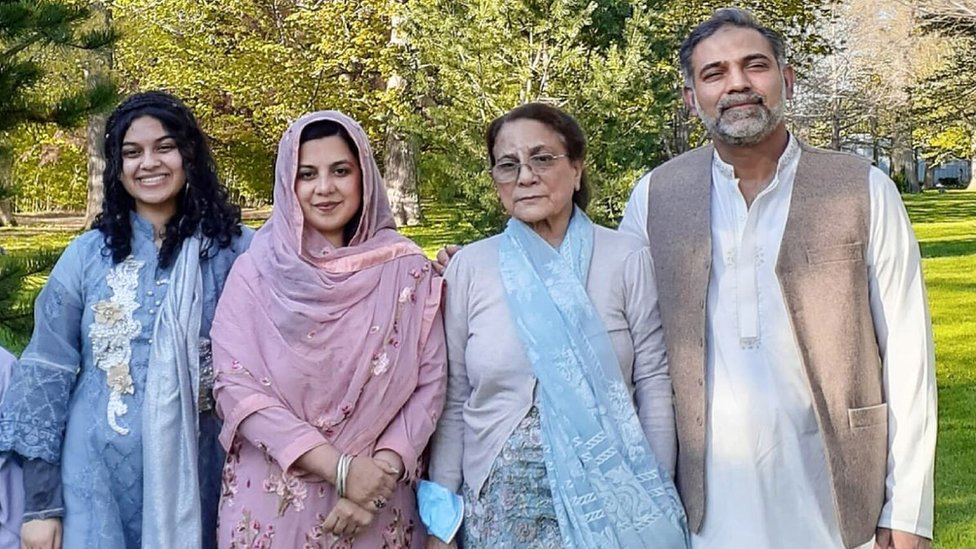 Nathaniel Weltman was found guilty of murdering four members of a Muslim family in London, Ontario, by a jury. This is the first time a jury has heard about Canada's terrorist laws in a murder trial. Veltman's sentence date will be revealed later.
Nathaniel Veltman is accused of intentionally striking Afzal's family when they were out on a stroll in June 2021. However, the accused refused to confess guilt. Prosecutors contended that Nathaniel Weltman conducted a terrorist act and should be found guilty on all charges.
Saskatchewan launched legislation to repeal the carbon tax on residential heating.
By: 600011 On: Nov 17, 2023, 3:34 PM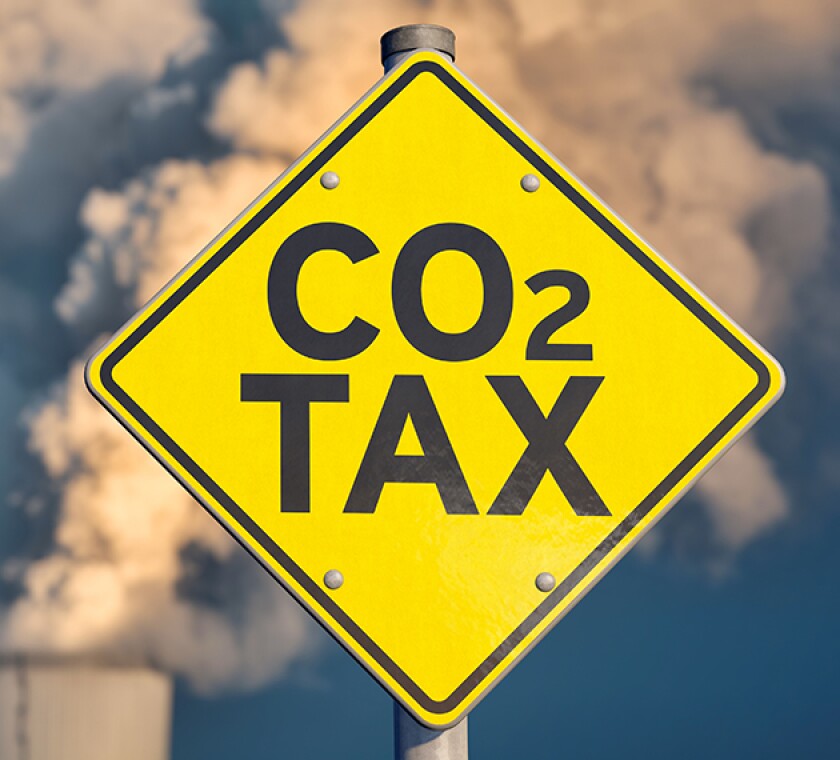 The Carbon Tax Fairness for Families Amendment Act has been introduced in Saskatchewan. Bill 151 is another name for it. The proposal would mandate that provincial gas companies cease collecting the federal carbon fee on natural gas used for residential heating. The Saskatchewan government stated that the bill's objective is to safeguard Saskatchewan households from unjust and costly federal carbon pricing on their SaskEnergy bills. Dustin Duncan, the minister in charge of SaskEnergy, has stated that he is willing to face whatever consequences from the federal government if the carbon tax collection for natural gas home heating is discontinued.
Alberta is getting colder; on Thursday, the weather forecast calls for -13 degrees Celsius.
By: 600011 On: Nov 16, 2023, 4:36 PM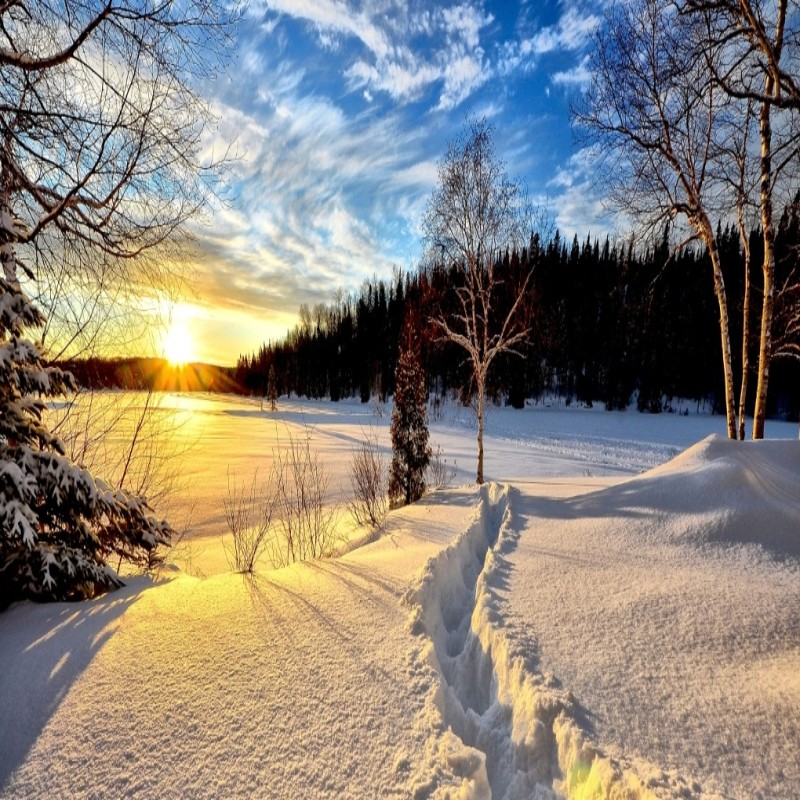 Forecasters predict a mild chill starting on Thursday in Southern Alberta. There won't be any snow, but it will still be cold. The day will be mostly sunny. But in the morning, there will be snow, making the walks and roadways treacherous. It will be chilly as the sun rises. There will be a chill wind. It will be close to -13 degrees Celsius, according to meteorologists. The highs in the afternoon will be five degrees Celsius.40 kmph winds are most likely to come from the southeast. It's expected that temperatures will rise later. On Sunday, the temperature is probably going to dip again.
Ottawa is seeing a rise in COVID cases.
By: 600011 On: Nov 16, 2023, 4:31 PM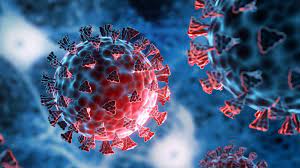 The number of COVID-19 instances that have been recorded in Ottawa has significantly increased. According to the Ottawa Public Health Agency, the number of patients seeking treatment at hospitals has significantly increased as a result of COVID-19. According to the organization, illnesses like respiratory RSV are rising in tandem with COVID-19. There are about twenty-two RSV-positive patients in various hospitals. Medical professionals advised consumers to take preventative measures against illnesses like RSV and COVID-19. Always wear a mask, and wash your hands often. Additionally, the authorities gave the order to keep social distance.
Manulife has laid off 250 people in its wealth and asset management division.
By: 600011 On: Nov 15, 2023, 4:44 PM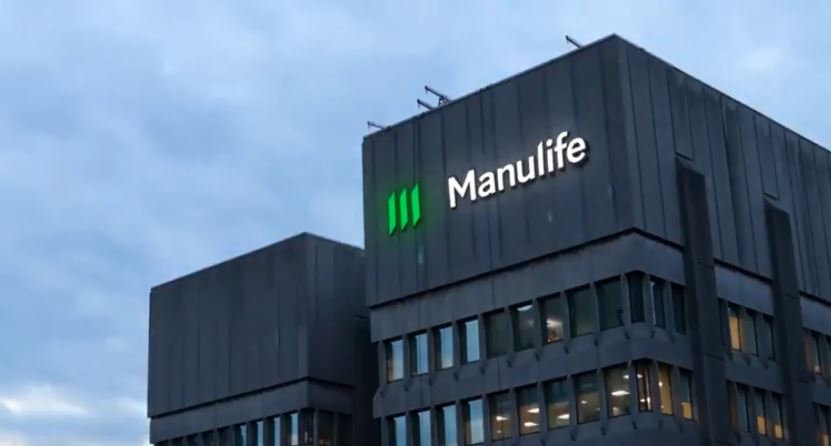 Manulife Financial Corp., a new asset management company, has slashed 250 jobs from its global wealth and asset management units, according to a representative for Canada's largest insurer.
Shootings are on the rise in Calgary
By: 600011 On: Nov 15, 2023, 4:43 PM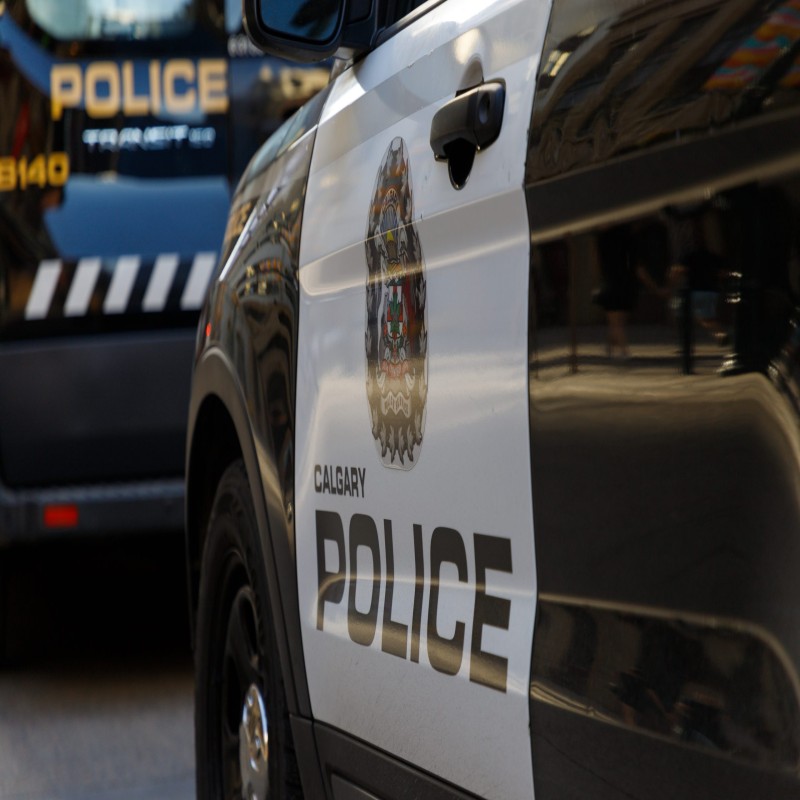 In recent days, the Calgary Police Service has observed an upsurge in shootings in Calgary areas. Some were considered to be targeted attacks tied to organized crime, according to police. throughout the last four days, there have been five shootings throughout the city. Each of the shootings occurred within the city limits. The majority of shootings take place in broad daylight. As a result, it has an impact on people. It will also cause folks to become more anxious. Police said they are concerned about the increase in gun violence and are striving to reduce crime in cities.
Landing in Edmonton, Uber tasks
By: 600011 On: Nov 15, 2023, 4:42 PM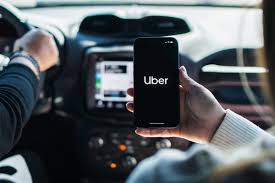 UberTasks is available in Edmonton to handle a variety of home maintenance tasks, including laundry, lawn care, furniture assembly, and driveway repair. Uber, the app that made food delivery and ride-sharing popular, is now providing more services to users in Fort Myers, Florida, and Edmonton. According to officials, UberTasks will shortly begin a test program in Edmonton.
According to the corporation, Uber drivers and delivery personnel have the option to complete jobs at their own pace.